Sire : GC, RW Czarcatz Ready Take Aim, DM
Dam : GC Velva's Feeling Blue of Kuorii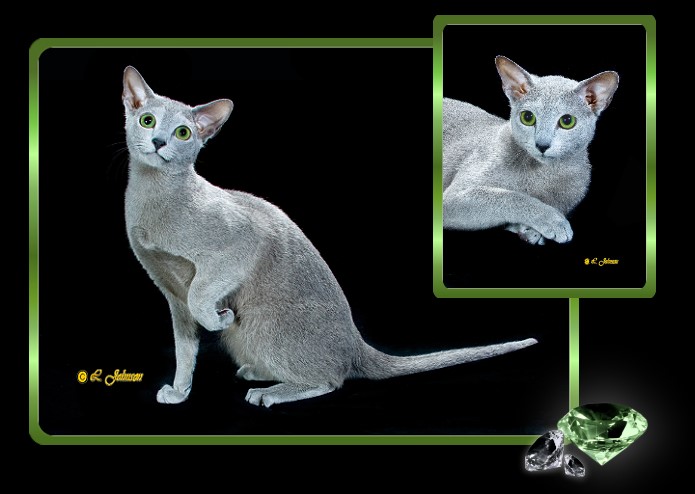 Awards :
Breed winner, regional winner show season 2010/2011
OUR FIRST RB Divisional Winner - Best RB kitten show season 2009/2010
2nd Best Kitten International Division Europe, ONE SHOW GRAND (29/05/2010 American Wirehair International Show-Orlando-Florida)



Sire : GC, Chayat Alexander Petrovich
Dam : GC, Heartbeeps Swizzle of Catera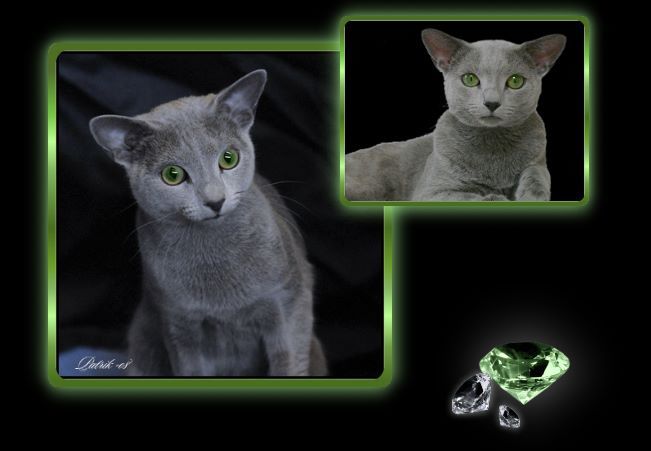 Awards :
BEST RUSSAIN BLUE MALE – SHOW SEASON 2008/2009 INTERNATIONAL DIV. EUROPE

OUR SPECIAL THANKS TO PEG



Sire : CH Samovar Tripod of Grisaille
Dam : GC, DW Grisaille's Melisande of Tyuda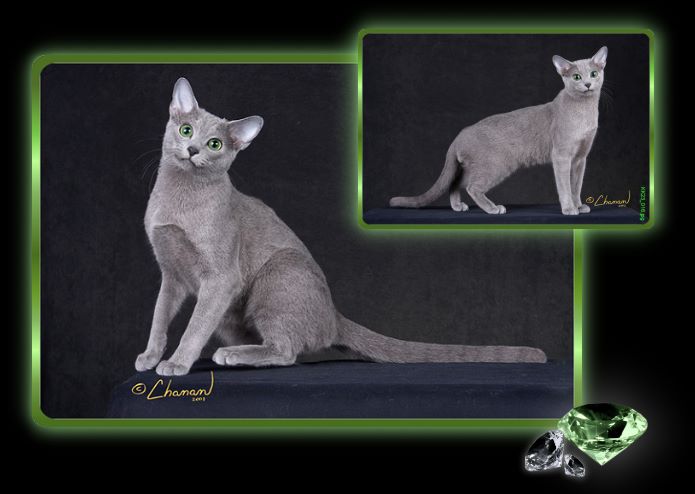 Awards :
WORLD WINNER 2008 IN FIFE - 1ST W.W RUSSIAN BLUE IN FIFE'S HISTORY

THANKS TO DAVE AND KAREN ……HE IS SOOOOOO SPECIAL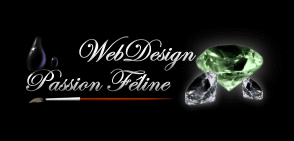 ©2011 Trekuorii cattery & Webdesign Passion Féline. Exclusive copyrights, graphics and content.
Forbidden distribution and reproduction.Photos on this site are the exclusive property of the respective photographers.